We will prepare you for your next career step!
As a digital recruiting agency, we don't only work closely with our clients, but also with our candidates. We are happy to use our experience to help get you ready for your next career step. With us, you can choose between selected services, individual and intensive consulting or active hands-on training. The choice is yours:
Have you prepared your resume, cover letter, and other application materials? Perfect! Contact us for a resume check. We'll give you tips on how to make your portfolio stand out even more.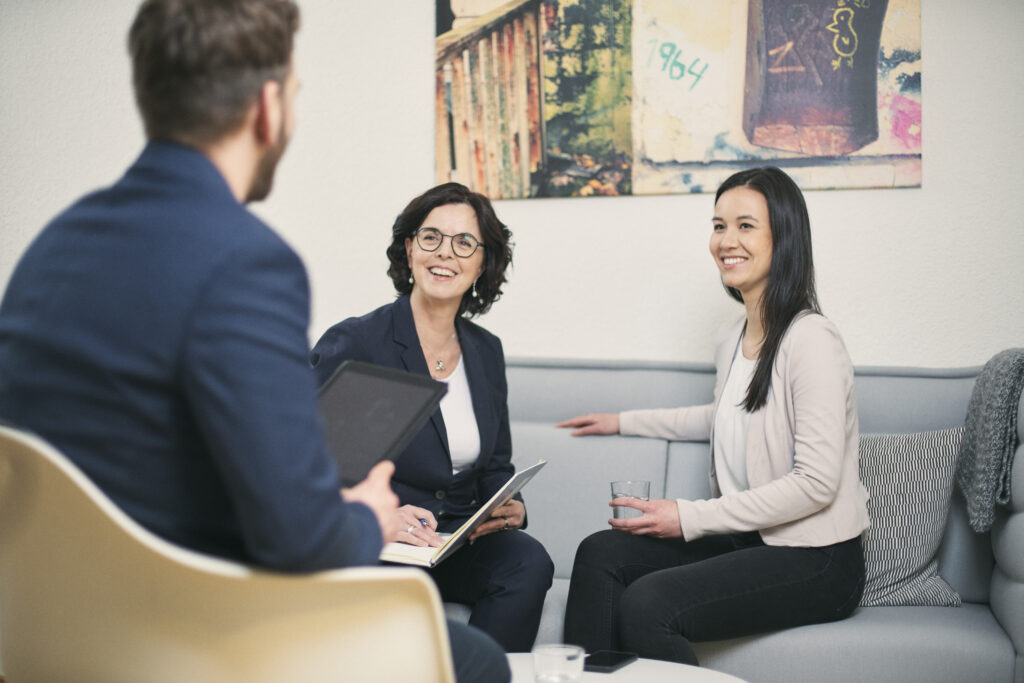 What is important in a telephone or Skype interview? What questions should you ask in a personal interview to convince employers? What is the most effective way to prepare for an assessment center? At what point do you ask about work-life balance?
In an active one-to-one workshop we prepare you for your next job interview. If you wish, we can also check your application documents and give you individual feedback.
You are ready for your next career step, but you still lack an overview of what opportunities the market currently offers? Where exactly is your combination of skills being sought?
We take a look at your individual career path and provide a portfolio of job profiles and suitable companies in your region. We use our network, which has been in place for 20 years, to put you in touch with the right contact person.
Upon request, we will check your resume and conduct a practice interview with you so that nothing stands in the way of your dream job. For an upcoming salary negotiation or contract signing, we will gladly give you an overview of the current market salary range. Sign up now for our all-inclusive package!
Are your application documents prepared, but you are still missing a reference or interim certificate to complete everything? No problem. In cooperation with you and your HR department we will write a work certificate for you. This will provide you with details of your tasks and experience.
What is the salary for a comparable position in my region? Ever asked yourself this question? You are not alone. For your application or upcoming salary negotiations, we will be happy to give you an overview of the current market situation. Contact us for a salary check.